Daily Kibble Gift Guide 2019

Check out these great gift items for your special someone that are truly worth fetching. Woof!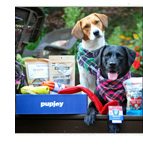 PupJoy
Imagine Fido's delight when he realizes that the box that just arrived on his doorstep is filled with a surprise bunch of goodies just for him! The PupJoy box isn't like all the other pet boxes you've seen and heard about for lots of reasons. It is the #1 rated, customized box of dog goodies around; their Helping Paws© program has built-in support for animal rescue (you know how important that is to us) and it comes with a 100% satisfaction guarantee.
Get 50% FREE bonus goodies with your 1st order at PupJoy!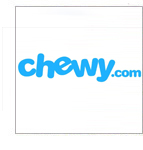 Chewy.com
Are you familiar with Chewy.com? If not, you should be. They feature more than 1,600 pet brands, 24/7 customer service, 4.6 million square feet of warehouse space (to hold all those products) and more than 10,000 people dedicated to delivering the ultimate customer experience for you and Fido. Not mention their "Best of the Web pricing!
Save 30% on your first Autoship Order with Chewy!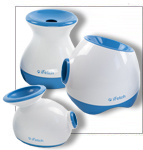 iFetch
The iFetch family of automatic ball launchers and fetch toys make great gifts for pet parents with fetch-crazy dogs! And they can be the perfect solution for people who have injuries or disabilities that prevent them from throwing a ball or for those who worry that their pooch will be bored or anxious when he's home alone.
Get free shipping on an iFetch!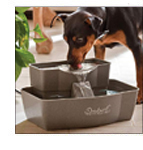 PetSafe Drinking Fountain
Okay, okay, this isn't REALLY a fountain of youth, but it sure is something that'll help keep your furry friend hydrated and healthy. This multi-tier model circulates drinking water in order to keep it fresh and clean. The removable carbon filter also gets rid of nasty odors—which will encourage your pet to drink more.
Save 50% on the PetSafe Drinkwell Multi-Tier Fountain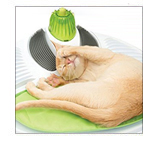 Catit Senses Wellness Center
Go on, treat yo' pussy cat! She deserves to take a load off, too. It's a hard life eating and sleeping all day long in the lap of luxury, after all (wink, wink). This amazing unit will massage your cat's aching joints and let her self-groom with a neat built-in brush. The best part? It's equipped with a handy dandy catnip container, too.
Save 11% on a Catit Wellness Center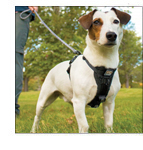 Kurgo Tru-Fit Smart Harness
Get Fido equipped to face any adventure! This harness is both durable and comfortable, with multiple adjustable points to create a tailored fit for your pooch. Use the quick-release buckles to get it on and off in a snap.
Save $5 on the Kurgo Tru-Fit Smart Harness!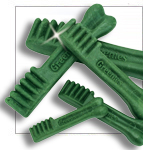 Greenies
Dogs like to chew, there's no denying that. So keep your shoes intact and give your fur kids something healthy to chew on. Greenies are 100% edible and 100% enjoyable for your pet. They're formulated with highly soluble ingredients that break down easily in the digestive process. And chewing on Greenies helps keep their teeth healthy, too! We love that there's a Greenie size and formula for every size and age of pet.
Save big on Greenies!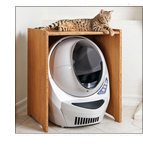 Litter-Robot
Who likes scooping litter boxes? No one! That's why the Litter-Robot III Open-Air Automatic Self-Cleaning Litter Box is such a great find. Based on 15 years of customer feedback, the Litter-Robot III is the latest in litter-box technology. When your cat exits the litter box, an adjustable timer counts down, allowing the litter to clump before a rotating globe sifts clean litter away and drops waste into a carbon-filtered drawer. All that's left is a clean, level bed of litter. Kitty approves!
Save $25 on the Litter-Robot III!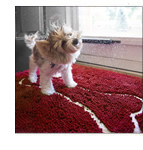 Soggy Doggy Doormat
It's time to toss that messy pile of towels by the door. Instead, place a Soggy Doggy Doormat inside the door and muddy paws will be a thing of the past. It magically absorbs five times more water than regular cotton doormats. Poof!
Soggy Doggy Doormat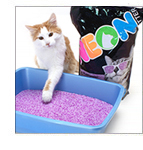 Neon Cat Litter
Fun, vibrant, neon and cat litter - all in the same sentence? Are you "kittying" me? That's what Neon Cat Litter from Ultra Pet is all about. Choose from Purple, Pink, Green, Orange and Blue neon colors (you had me at Purple) and take the boring out of this mundane task! Rave on!
Buy 4 bags of NEON Litter Get 2 Free!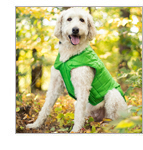 Kurgo Loft Dog Jacket
Don't let the cold weather keep you and Fido from playing outside. This jacket is made with a special ripstop fabric that's both breathable and waterproof to keep water out and comfort in (wouldn't it be great if they also made clothes for humans to match?).
Save 20% on a Kurgo Loft Dog Jacket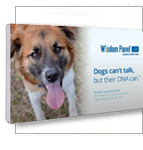 Wisdom DNA Test Kit
Ever wonder which breeds make up your pup? With accurate DNA testing, you might be more than surprised. Perhaps your prince of a pup is more of a purebred than you realized. Find out about Fido's unique genetic makeup today!
Save 30% on the Wisdom Dog DNA Test Kit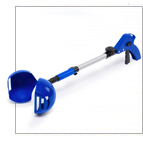 Bleu Paw XL Pooper Scooper
The Bleu Paw XL can be used with any type of bag, weighs less than a pound, features an extendable aluminum pole so you don't have to bend down and includes a carrying loop and carabiner clip to make it easy to carry. But, that's not all! It also has a built-in LED light, openings to sift kitty litter and can even be used as a "chuck it" to play catch. Wow!
Learn how Daily Kibble subscribers can save up to 40% on the Bleu Paw XL Pooper Scooper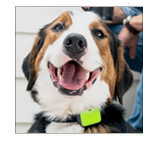 Whistle Go Health and Location Tracker
Is Fido getting enough exercise? He may tell you he is, but there's nothing like hard data to get the real picture. Or perhaps you're beginning to suspect that he might be slowing down somewhat. The Whistle gives you an easy-to-use system to get a full picture of pup's health and activity over time.
Get free 2-3 day shipping and 90 days to play, risk free on the Whistle Go!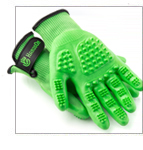 HandsOn Gloves
Got a fussy pet who isn't a fan of grooming? Maybe your kitty runs the other way as soon as she sees you approaching with a brush in hand? Does your dog wail as soon as you run him a bath? Try a sneakier approach: grooming gloves! With these HandsOn Gloves, your attention-seeking pet won't even realize they're secretly being groomed WHILE they are being pet as part of your normal quality time. Check 'em out: they might even outperform the more traditional tools out there!
Get a pair of HandsOn Gloves!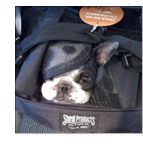 SturdiBag Flex Carrier
If you (and your pet) are frequent flyers, this bag is for you! Boasting an award-winning flex-height design (made from special tension rods to give it shape), your pup will be safe and secure inside the SturdiBag™ during take-off and landing on almost all airline carriers (since the top gently gives to fit under airplane seats). It's feather light and flexible, yet super durable. With mesh ventilation and a variety of zippered and roll-top privacy flaps, you can customize how much or how little light to let in (some pets like to travel in darkness so it's less overwhelming to see what's happening outside).
Save 18% on the SturdiBag Flex Carrier
Today's Daily Kibble email is sponsored by the featured companies.