20-Wonderful Days of Christmas – Day 12
Be Spiffy Like Biff(y): WIN Prizes from BifftheDog.com - 8 Winners!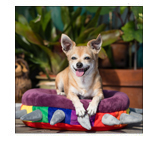 Who is Biff the Dog, you ask? Well, you have to get right on this if you don't already know. He's kind of a big deal. Best known as the star of a series of children's books, Biff and his friends deliver positive messages about acceptance, love, and empathy. Sounds pretty darn cool, right? Well, Biff the Dog is so pup-ular that he's been developed into a line of pet products that your furry friend would love!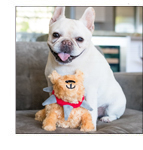 Choose from adorable eco-friendly beds, toys, and collars. Made from non-toxic, sustainable materials, these products really and truly align with the positive messages found in Biff the Dog's books. Our fave must-have item is the Spiked! by P.L.A.Y.'s Rainbow Collar. It comes in three sizes sure to fit most breeds, and its vibrant colors will bring a smile to anyone who comes into contact with your pup. Remember, don't judge a dog by his collar (unless it's an awesome one from SPIKED by P.L.A.Y.)!
8 lucky Daily Kibble subscribers will WIN the following from BifftheDog.com (1 winner - Rainbow Pet Bed, 7 winners - Rainbow Collar and Squeaktastic Dog Toy) on this, the twelfth day of Daily Kibble's 20-Wonderful Days of Christmas Contest! Please remember that you must enter each day in order to have a chance to win that day's prize.
Today's Daily Kibble email is sponsored by the featured company.